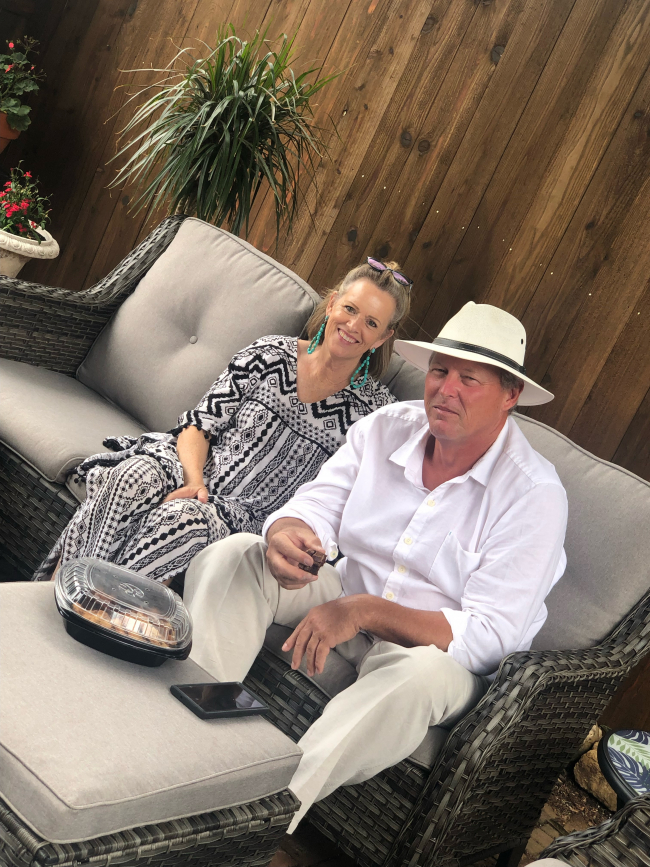 The Garden Lounge is a relaxing venue nestled away in the Secret Garden courtyard. We have also opened up two rooms within the house for use on Friday and Saturday night so the venue is open rain or shine!
We created this space so that you may sit and "chill" with friends in a peaceful setting. Enjoy a glass of wine, cold beer, non-alcoholic beverage, or BYOB (liquor only, no wine) and we'll provide the set-up for a fee.
We are right next to The Peasant Village, so if you have reservations to enjoy a fine dining experience there, why not stop by before or after your meal to extend your time together?
Live music is provided on most Friday and Saturday evenings, featuring your hostess Lori Jo Thomas, Dan Sherbon, and/or other local artists.
The Garden Lounge venue is available for private parties as well. Call (325) 763-4884 for more information.